Technology seamlessly integrates into our everyday lives. It makes everything more accessible and more convenient. With this in mind, there's no place smart home technology is more valuable than the heart of our homes – the kitchen.


While we have come a long way from the wondrous time-saving advances from the 1950s, today's high-tech smart kitchen technology brings everything to the next level. It's moving so fast; it's sometimes hard to keep up! Beyond improving the quality of life for you and your family, making sure your Mississauga luxury home is high-tech helps retain the property's value and remain competitive with other houses in the area when it comes time to sell. Look around your kitchen and take inventory: is it on-trend with these modern upgrades which increase your home's convenience and safety?
Cutting-edge large appliances
Keeping your cool
Smart refrigerator technology has gone far beyond voice activation and automatic temperature adjustments to keep food fresh. Refrigerators can now send a text message when you are low on milk or suggest recipes based on what ingredients are on hand. Some models even have built-in cameras so you can peek at what's inside while you're at the grocery store to see if those strawberries have started to turn or if your spouse drank the last of the milk. Newer models can even read barcodes and send alerts when the yogurt expires.


Your refrigerator can even serve as your own personal kitchen assistant with all of these features. Maybe it can't help cut veggies, but it can display recipes or show Youtube videos of your favorite celebrity chef. It can also remind you to pack the kids' lunches the night before and make sure they grab those brown bags before heading out the door!

Hot trends
Smart ovens have also made significant advances in recent years with touchscreens, voice activation, and the ability to select the perfect cooking method for your meals. Some models allow you to scan your food's barcode so the oven can recommend the best preparation method.

Clean and smart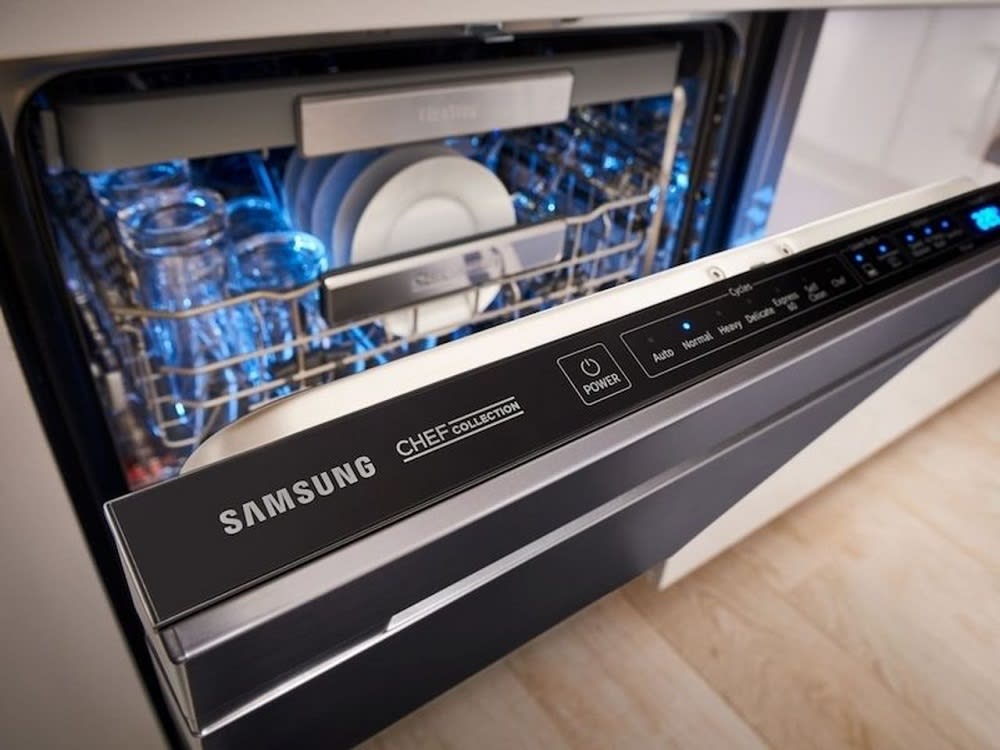 Photo courtesy of Mansion Global
Smart dishwashers don't get as much attention as other large appliances, but dramatic improvements in ease and functionality set them apart from older models. Not only can they sense the size and soil level of a load to conserve water, but they can also sense what was loaded in the racks — whether it's fine china, delicate crystal, or even baby bottles — and adjust the cycle accordingly. Like smart refrigerators, they can let you know when dish soap or rinsing agent pods are running low and add them to your grocery list.

A smart investment
Adding the latest large appliance technology to your home can pay dividends beyond convenience. Modern high-tech appliances add considerable value to your property without the expense of a complete kitchen remodel. Even if you're not considering selling your house in Mississauga any time soon, kitchen improvements are always a good idea in terms of ROI. A convenient, high-tech kitchen is one of the first things a buyer looks for when searching for a luxury home in Mississauga.
The smartest small appliances

A smart start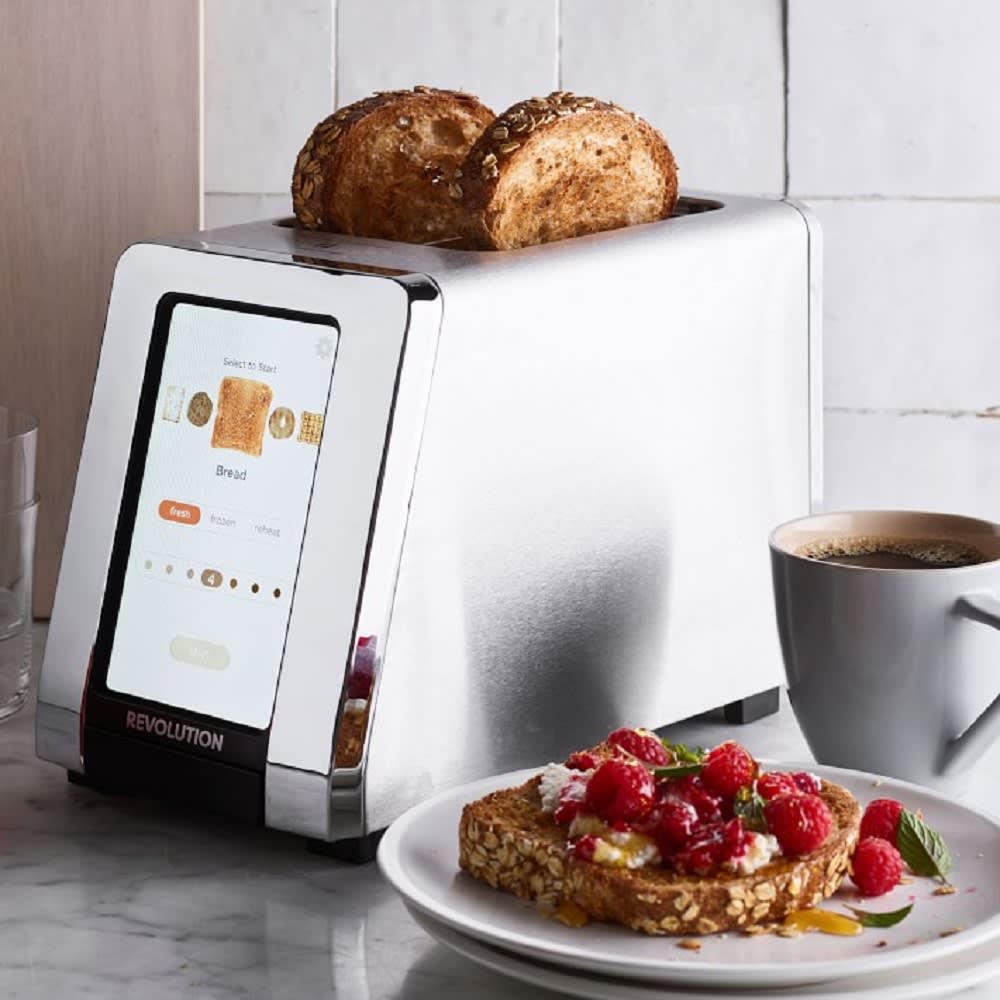 Photo courtesy of www.williams-sonoma.com
Imagine waking up to the perfect cup of coffee without preparing it the night before.
This model
lets you program each family member's favorite beverage, so it's like having your own barista at home! Want some toast with your coffee? The humble toaster has finally gotten a high-tech upgrade too. The
Revolution Cooking smart toaster
has touch-screen controls, perfect-cooking sensors, and a reheating option for the perfect slice of melted-butter toast every time.

Waste not, want not
We are all looking for ways to reduce our carbon footprint. Even if you recycle, there is always food waste to manage. Unless you have a large yard and a lot of patience, composting can be a challenge. Now you can convert your food waste conveniently and quickly without going "Back to the Future" for a Mr. Fusion Home Energy Reactor.


Simply use the
FoodCycler
to automatically break down food waste and transform it into beautiful compost for your garden or flower pots. For those items that do end up in the trash or recycle bins,
GeniCan
smart technology can scan the barcodes of tossed items and automatically order them so you'll never run out of mayonnaise or orange juice ever again.
Touchless technology
In addition to the voice-activated technology in your appliances, you can add touchless technology to almost everything you use in a kitchen. Ordinary light switches, cabinet doors, soap dispensers, faucets, and trash cans can harbor dirt and hidden germs. Adding
touchless technology
makes tasks more accessible and keeps frequently touched kitchen surfaces clean and germ-free. As a bonus, you won't have to figure out how to turn on the faucet with your elbow when you have chicken juice on your hands!
Built-in technology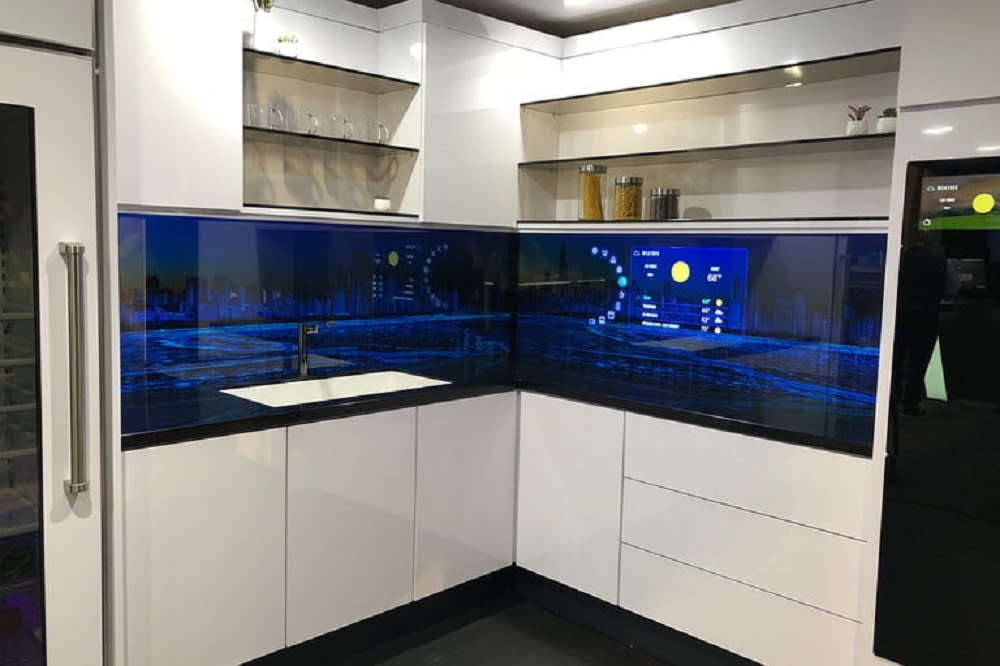 Photo courtesy of Digital Trends
The latest trend in smart kitchens goes beyond appliances to create a fully integrated kitchen system where even the surfaces are smart. While this is an emerging technology,
wall-to-wall touchscreen backsplashes
are the next big innovation for kitchens. Homeowners will be able to watch programs, control appliances, display artwork or family photos, and find recipes or cooking demos online.
A fully automated smart home
Even if some of this technology feels like science fiction, statistics show over sixty percent of homes will integrate smart home technology by
2026
. Homeowners will expect properties to boast the latest high-tech features in houses in Mississauga and across the country.