Dad Devices: Smart Gadgets for Father's Day
Give your pop a high-tech present this year
Searching for the perfect gift this Father's Day? We've got you covered.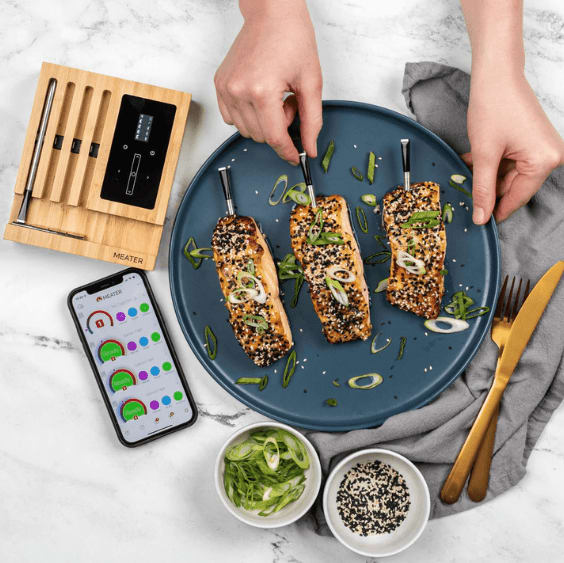 50m Built-In WiFi & Standalone Mode
Developed with state of the art technology combined with an insatiable passion for mouth watering, perfectly cooked food. Probe clips included.
Features
Longer Range: Bluetooth to WiFi range extension built-in up to 50m. Stand-Alone Mode: Cook without the use of your smart phone.
4 Probes: Dual temperature sensors in each probe can monitor internal meat temperature up to 100°C and ambient / external temperature up to 275°C simultaneously.
Guided Cook System: Walks you through every step of the cooking process to guarantee perfect and consistent results. You can also set up custom alerts / notifications based on temperature and/or time.
Advanced Estimator Algorithm: Estimates how long to cook and rest your food to help plan your meal and manage your time.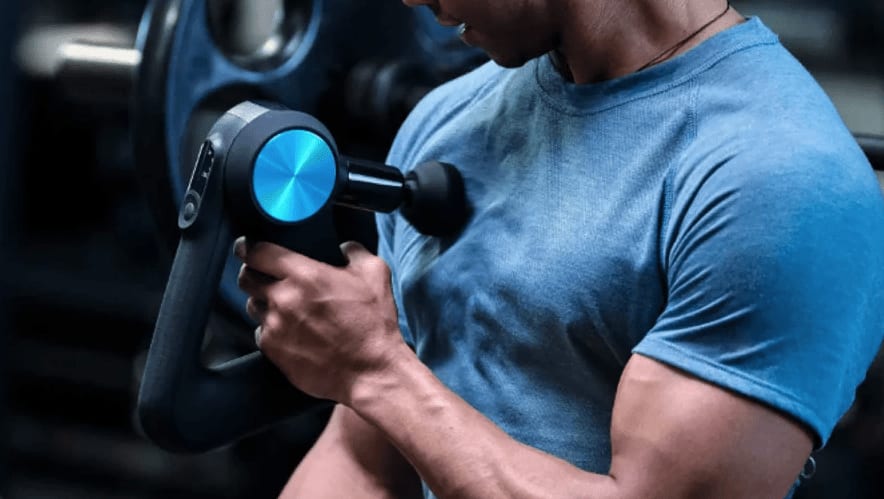 The deep muscle treatment pros trust with the durability and features they rely on. Enhance muscle recovery, release stress and tension, and soothe discomfort with the smart percussive therapy device in a league of its own. We stand by PRO's professional-grade durability with an industry-leading 2-year warranty.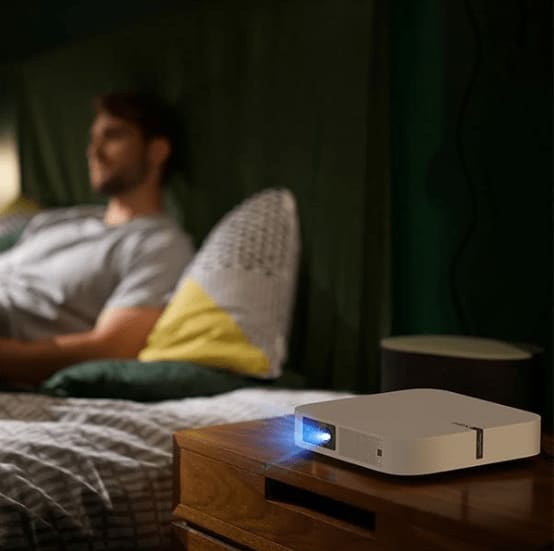 Thin & Compact: Do away with bulky projectors. Elfin's slim, lightweight build is no larger than a book and slips easily into your bag.
1080p, 800 ANSI Lumens: Regardless of the content, Elfin provides a bright, clear, and colorful visual experience.
Booming Surround Sound: Two 3W built-in Harman Kardon speakers enhance your favorite videos or music with high-quality sound.
Super-Fast Setup: Elfin's Intelligent Screen Adaption (ISA) technology automatically optimizes your display in seconds!
Home Entertainment System: The integrated Android TV 10.0 delivers 5000+ apps, including Prime Video, Hulu, and Disney +.