Port Credit is the vibrant lakeside community where you can walk, bike, drive, or transit down to the ultimate shopping destination on the main street. Along with breathtaking Lake Ontario views and a number of fine restaurants, cafes, cultural and entertainment venues, Port Credit also connects residents with unique shops and services. There is no better backdrop for the thriving shopping experience here in Port Credit than the picturesque surroundings and bustling charm of the village that leaves residents feeling rejuvenated with every new exploration. And we've got ten unique shops you'll love.


Archtop Vinyl Shop
Named after the beloved Archtop guitar, Archtop connects the charming waterside Port Credit community with new and used vinyl records for sale with freshly roasted coffee and delicious cafe fare to go along with it.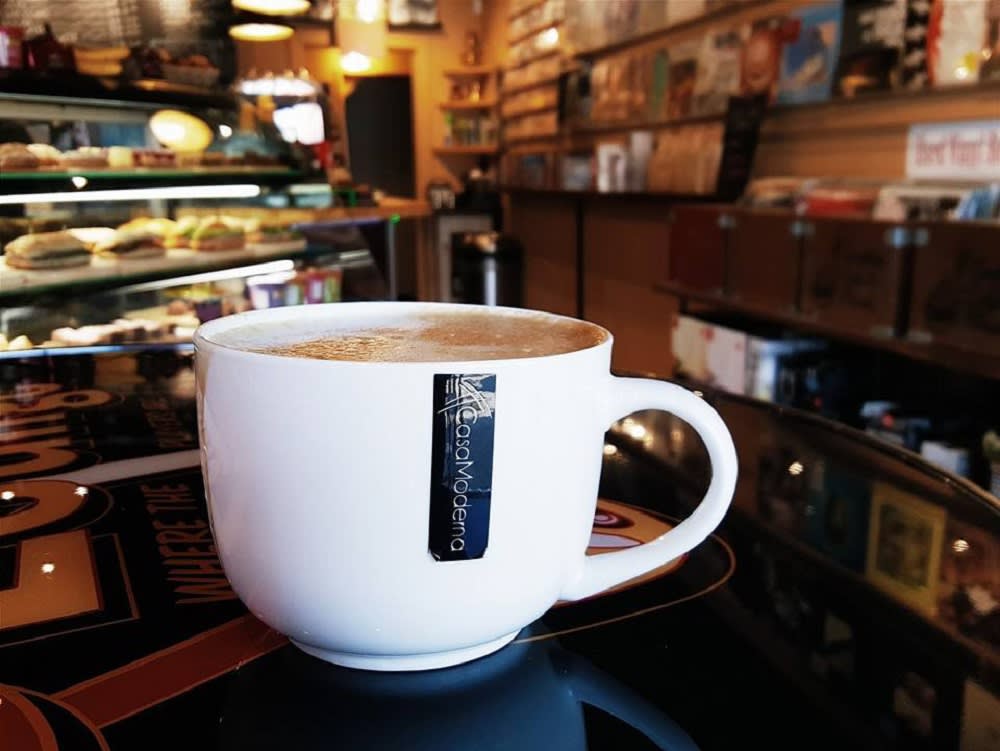 Credit: Archtop

Originally a music store and cafe located in Caledon, Ontario, Archtop expanded to Port Credit, where residents can grab not just a coffee but also lunch and dessert. From freshly made cakes, cheesecakes, and pastries, to unique ice cream, there is no better place to indulge in your favorite treats just before visiting the waterfront park or marina. It's no wonder the cafe has earned the charming reputation for being the place where strangers become friends.

But the cafe is only half the fun. The real music adventure happens at The Vinyl Shop, located on the lower level, where thousands of vinyl gems, both new and old, await your every musical inclination. Archtop invites you to "sip and flip" among tens of thousands of new and used records, turntables, speakers, and accessories along with the best espresso-based drinks around.
LANGsura
LANGsura is an online boutique where Port Credit residents can shop beautifully curated and affordable products with free delivery nationwide. Founder Joyce Chan-Varvodic, who started the company in her basement in 2012, handpicks seasonal, trendy, and effortless styles from around the world to bring you labels from Korea, Los Angeles, New York, and Australia.

The name LANGsura comes from the Cantonese word for beautiful/pretty - LANG - and the Croatian word for girl - sura. Chan-Varvodic came up with the name to signify the harmonious blend of her Chinese heritage and deep affection for her family including her Croatian husband and their beautiful daughter.

Joyce created her brand with dreams of removing her own frustrations from the international online shopping experience including mounting fees, limited access to products, and long delivery waits. A gap in the Canadian online boutique market carved out a space for the launch of her own company, destined to accomplish exactly what she dreamed, where hidden duty and delivery fees and long wait times never get in the way of finding unique, high-quality, and affordable products, based right here in Canada.
Impressionable Gifts
From wall decor and accent furniture to women's clothing, jewelry, accessories and more, find exactly the right gift for everyone on your list no matter the occasion, or simply add something new to your décor at Impressionable Gifts in Port Credit, an affordable gift and home decor store where every customer is special.

Since 1998, Impressionable Gifts & Decor has connected customers with quality, extraordinary, and affordable merchandise. Now with women's clothing thrown into the mix, this is often the first retail store in Canada or Mississauga to carry a new item, making every visit a special treat on almost any occasion.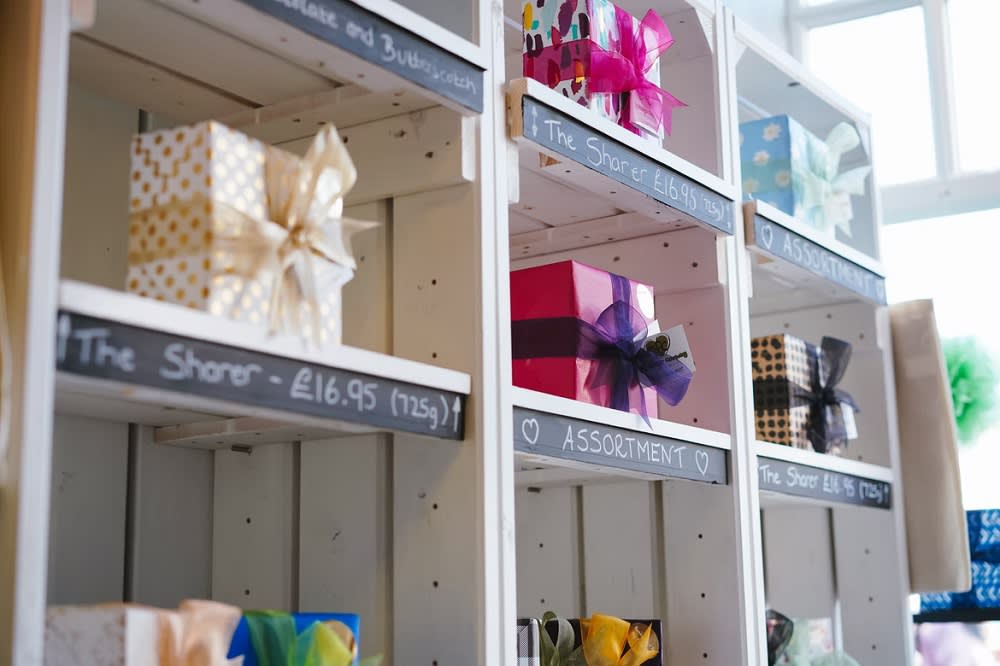 Welcoming vibes and genuine smiles greet you at the door at Impressionable Gifts & Decor, where top-notch customer service, quality, and price lead you to the perfect gift for corporate events, weddings, showers, and more - or simply for yourself. But, the difference is more than that. It's also about giving back.

Impressionable Gifts & Décor is proud to give back to the same charming Port Credit community where the owner, Lydia, grew up and still lives. In 2011, she organized a Diaper Drive from October 1st – 15th, and every year, the community comes together to help the littlest ones in need. It's just one of several times Lydia has volunteered to make a difference.
Inner Beach Co
Located by the lakeshore, a few meters away from the Great Lakes Waterfront Trail, and just off a popular main street thoroughfare, Inner Beach Co brings a unique experience to the Port Credit community from the locals to the visitors. This is the place to escape when the thing you crave most is that authentic slice of Canadian and International beach culture.

Embrace your inner beach whether you're living shoreside or contentedly landlocked at home. Inner Beach Co brings the unique essence of beauty and calm that the beach inspires in us all in the form of beach gear, home goods, clothing, accessories, gifts, health and wellness, vintage items, and more.
It's Our Little Secret
There's no better premier luxury consignment destination in Port Credit than It's Our Little Secret, where authentic luxury designer apparel, bags, and accessories connect the intrepid fashion follower with a rare chance to discover a range of contemporary statement styles from the finest high luxe purveyors.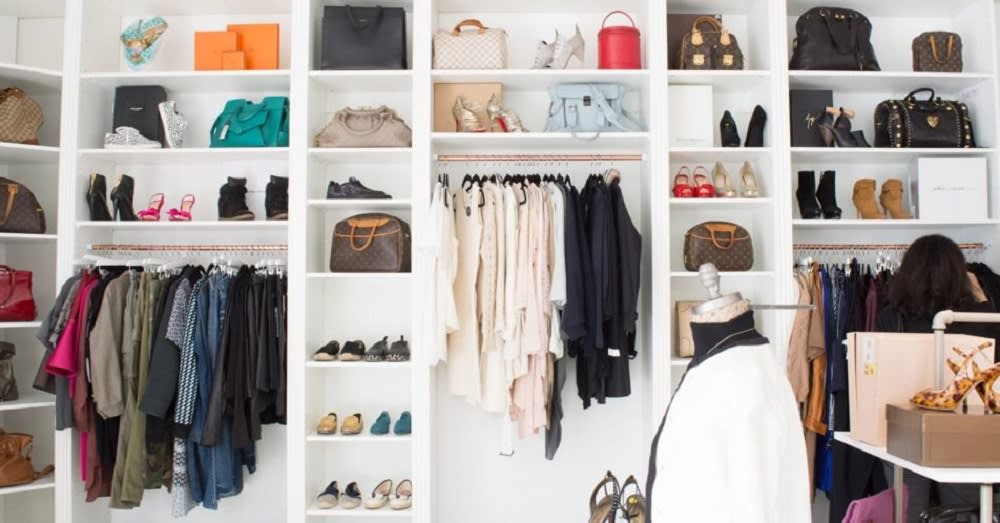 Credit: It's Our Little Secret

Walk in the door and find only the best luxury products consigned from long-standing individual and business suppliers. With a seasonally maintained and updated inventory of items from the most current to the most fashion-forward, It's Our Little Secret offers both the classics and the latest trends.

​Channel your inner fashionista without breaking the bank. Find the perfect investment piece to serve as the staple of your wardrobe or discover that dazzling cocktail dress without the hefty price tag. It's Our Little Secret guarantees the authenticity of every item, inspecting each piece with zero reproductions.
The Studio Paint Bar
The Studio Paint Bar introduces a team of talented and professional artists who bring their ideas, artwork, expertise, and lovely personalities to the enriching experience of truly one-of-a-kind public paint parties and events.
‍
Meaningful and deeply inspiring experiences happen at The Studio Paint Bar, where exemplary customer service and the highest-quality artists and teachers guarantee an unsurpassed, premium place to host your next party or event.

Join a public paint party with no artistic experience. You only need an adventurous attitude with an open mind. By the end of your session, you'll learn how to create a complete masterpiece recreated in your own signature style - and have fun in the process. Expect to walk away "wowing" yourself and with some new friends by your side. The Studio Paint Bar also hosts special events where you can learn dancing, cigar rolling, acrylic pour, mosaic, and other fun public classes.

With COVID lockdowns, The Studio Paint Bar now offers virtual public paint parties where you can join online for a virtual class with people from around the world including Vancouver, Nunavut, New York, Los Angeles, England, and more.

Classic virtual paint parties cost $49.99 plus tax and include the paint party link, art instructor, and all supplies required for setting up an art studio from the comfort of your own home or office.
Zest for Living
Zest for Living in Port Credit is the place to find creative gifts and more. Discover nautical and Canadiana collections including a great selection of the best party supplies for every occasion.

Zest for Living started in 2007 as Port Credit's go-to destination for imaginative gifts, contemporary fashion accessories, and sophisticated home décor. In 2014, the Zest family grew to become your party pros in Etobicoke.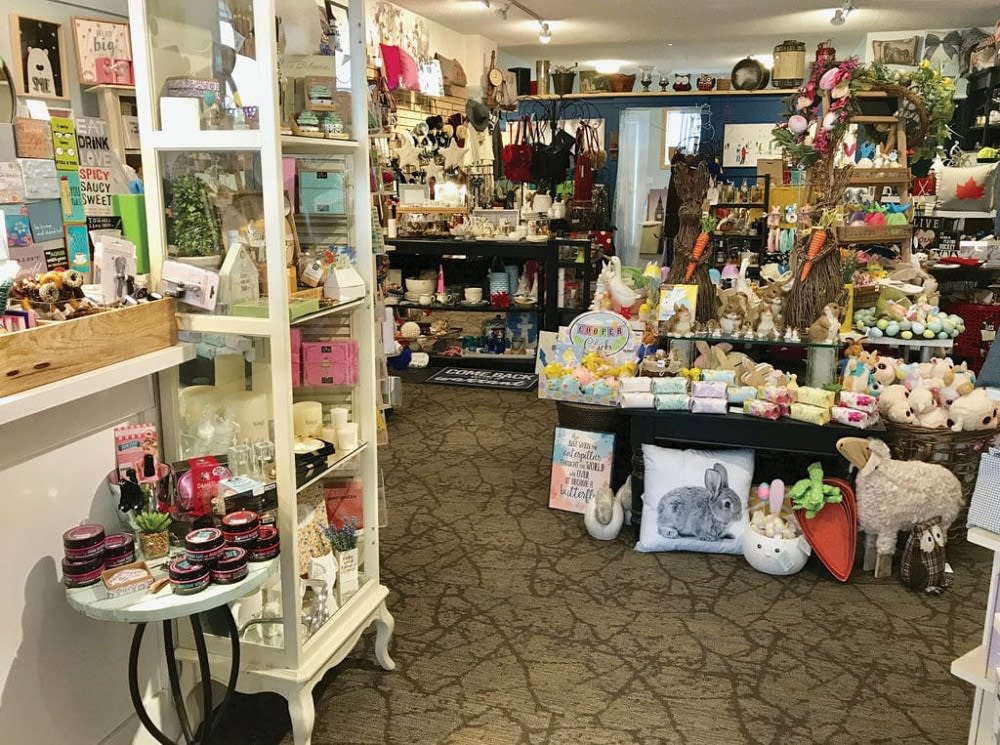 Credit: Zest for Living

Building on the more than 30 years of excellent balloon arrangements and party supplies, the newly reimagined store now also includes an extensive selection of greeting cards, gift wrapping supplies, gifts, and home decor accessories.
Quaint & Paint
There's furniture, and then there are statement pieces. Quaintly-painted and elegantly stated, Quaint & Paint is where you will find eye-catching pieces that add character to your living space. Whether functional or beautiful, charming or bold, there's always something here that reflects your own personality and style.

DIscover a showroom lined with home décor accessories, gifts, and unique, refined and perfectly painted pieces. Find something to begin designing a space around, or hunt for an accent piece to finish a room. Whatever your goals, Quaint & Paint is here to help inspire and bring your room to life.
Spiritual Emporium
Spiritual Emporium is a new age shop where you will find an array of spiritual products, workshops, and services. The staff here believe strongly in the law of attraction to generate and manifest your intentions, which is why every experience you encounter here aims to empower you. Whether you wish to generate more love in your life, a new career, protection or wisdom, Spiritual Emporium sells the tools to help you manifest your desires and reach your full potential.



Credit: Spiritual Emporium
Lakeshore Superette
What is a superette exactly? Simply put, it's a small supermarket! Think of Lakeshore Superette as a supermarket for clothing, accessories, and everything in between, where you will discover an eclectic mix of curated women's fashion items from pre-owned clothing to new designs. Stop by to find your next wardrobe statement piece or to browse a unique selection of specialty products you won't find anywhere else in Port Credit.

Ready to experience everything Port Credit has to offer? If you're searching for Port Credit real estate, contact The Larose Team today.