On the shores of Canada's Lake Ontario is the city of Mississauga. Whether you're living solo or with a family, there's a lot to see — you'll never find yourself bored here. Mississauga's central business district provides a wide variety of shops, restaurants, and attractions. Yet when you're living in the hustle and bustle of the city, it's easy to put your health on the backburner. Luckily, there's no shortage of health and wellness storefronts in the Mississauga area. Slip away to the spa for the day or clear your thoughts at the gym. Whatever you do to relax, you can do it here.
Gyms
When you think about going to the gym, you'll likely envision weights, equipment, and a no-nonsense environment. Weights and equipment often look the same from one gym to another, so that's why the environment at
Infinity Fitness
is what sets it apart. Inside fitness studios reminiscent of nightclubs, over 35 trainers offer up to 40 classes a week. Light bars illuminate black-painted rooms and with some added music, you've got the perfect atmosphere for getting into the zone and focusing on your exercise.
Take classes like boxing and Hip Hop Yoga to boost your confidence and strengthen and tone your body. Head over to Mavis Road in Mississauga for any of the courses offered at Infinity Fitness.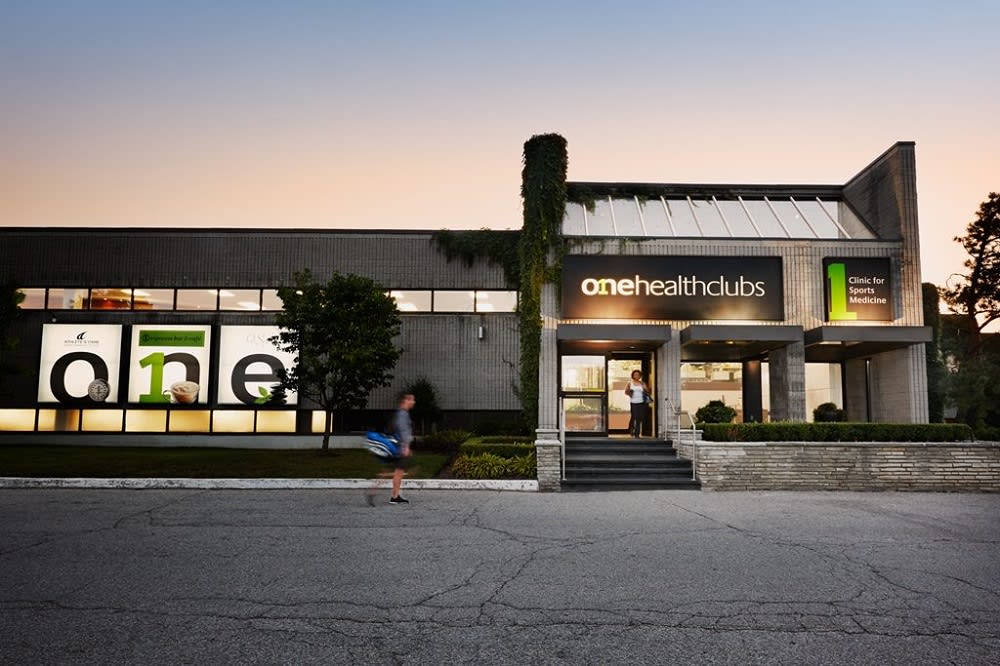 With locations in Oakville and Mississauga,
One Health Clubs
offers guests the member experience of a health and fitness club. Use gym equipment, take a yoga class, swim at the pool, or add more options with a membership. Services such as child care at the Kid's Club, access to the juice bar, and the Sports Medicine Clinic are all exclusive to members. Challenge a friend to a game at the squash or tennis courts, where all skill and fitness levels are welcome.
One Health Clubs are open daily, so swing by and try a free, two week trial. Their spin classes will be here for you.
Spas
Situated between Oakville and Mississauga, you'll find
Aquamarina Beauty Spa
along Royal Windsor Drive. Customers can expect to find typical spa services here, such as massages, facials, esthetic sessions, and waxing. But, they can also find more uncommon treatments like chocolate therapy, cavitation, and reiki. New customers can try all of these services following a half-hour consultation with a technician, who will provide advice on which treatments are most beneficial for you.
Founder Angelica Meija opened Aquamarina in 2012, but due to popular demand and requests, Meija expanded to a new, larger location in 2016. Self care is easy here — just let the spa's trained staff take care of it all while you relax.
It's no secret that natural ingredients are often better for your body, and this concept extends to your skin and hair products. Using products free of parabens and sulfates will promote healthier hair and skin, compared to those full of lathering agents and preservatives. The
Pure + Simple
skincare and wellness spa only uses brands which satisfy their safe and natural standards. Their on-site health center employs a range of naturopathic medicine practitioners, including massage therapists, life coaches, and physicians who can offer direction to heal acne, rosacea, and eczema. Your skin has never seen pampering like this before — consider booking a facial treatment like their elemental, intense pulse light, or gua sha services.
If you fall in love with any of the products used during your sessions, buy some of your own to use at home for spa-like results. There's eight locations in the Mississauga area, with the closest being the Oakville-Mississauga branch on Winston Churchill Boulevard.
Juice Bars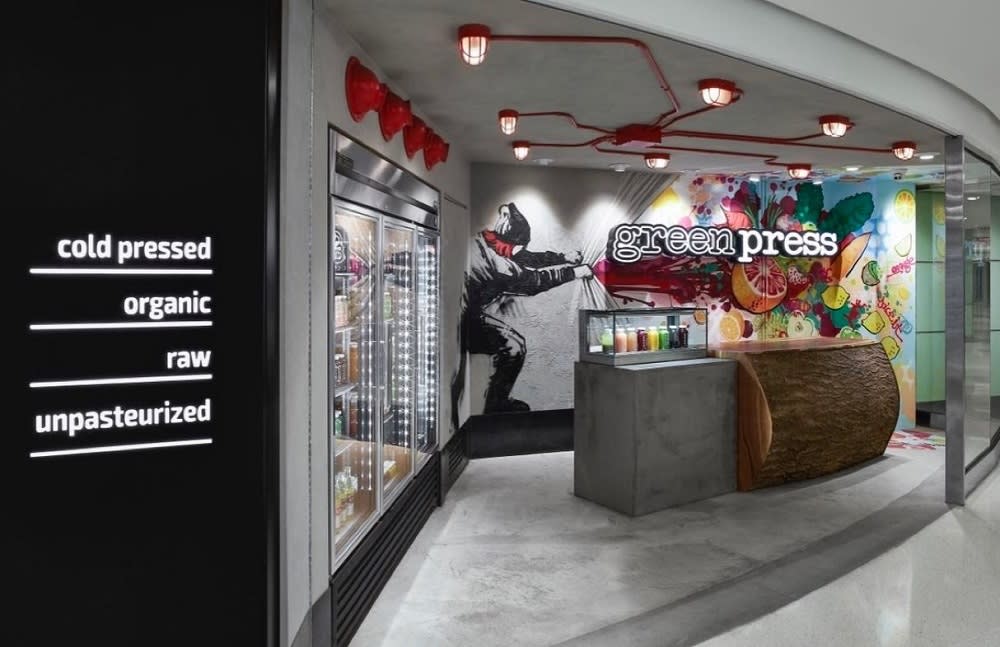 The family-owned juice bar
Green Press
has expanded from humble beginnings. When founders Samar Harb and Suhail Taji first started, their main product was organic, cold-pressed juices. Using a hydraulic press, which squeezes without the use or creation of heat, Green Press serves raw and unpasteurized juices fresh from the press. By avoiding heat deterioration, the vitamins and minerals of Green Press' juice are three to five times that of juice produced by other methods.
Green Press has since grown to offer smoothies, soups, salads, kombuchas, and much more. Produce from local Canadian farmers is used whenever available, to provide customers with farm-to-bottle quality. Green Press is also environmentally conscious — juices are served in reusable glass bottles, which customers can return as part of their rewards program. Samar and Suhail take pride in their certified organic business, and have since branched out to other healthy food products. Stop by one of the Oakville or Mississauga locations to try an Evergreen juice, featuring apple, lemon, spinach, and more!


Open daily on Lakeshore Road East,
RawBlendz
is a juice bar offering primarily organic breakfast, lunch, and dinner options. Colorful fruits and vegetables adorn each and every product, ensuring that you're about to eat the freshest produce that RawBlendz has. Tempt your appetite with one of their daily hot soup options, or fill your stomach with a hearty Thai or Buddha Bowl. Rawblendz offers juice cleanses alongside their regular juice selection. Specially formulated to help to eliminate toxins in the body by providing scarce vitamins and minerals, it's important to note that the juices shouldn't become a meal replacement. Rather, a juice cleanse should compliment healthier food and lifestyle choices for the best outcome.
Health Stores
A full-service natural dispensary,
Nature's Source
offers vitamins, minerals, and other supplements that can help treat a wide array of conditions. Don't worry if you're not sure what you need — Nature's Source partners with naturopathic physicians to diagnose and treat certain ailments. The Nature's Source company was founded in 1998 by Sanjiv Jagota. Jagota's background in organic chemistry and biochemistry, as well as his past experience in the pharmaceutical industry, has helped him select the naturopathic product line at Nature's Source.
While taking supplements can do a portion of the work, most ailments can be helped by lifestyle adjustments. Staff are happy to provide tips on health-boosting foods that interact positively with vitamins and supplements. For example, adding elderberry, citrus fruits, and yogurt to your diet can encourage your body's immune system and increase the absorption of some supplements.
Stop by and ask a friendly Nature's Source employee for more information at one of their many locations.
Also known as Village Pharmacy, the
Village Vitamin Store
has been a fixture in Ontario since 1950. Among the first to bring alternative medicines to the general public, Village Vitamin's in-store pharmacists are available for your questions and concerns. They're able to inform you which vitamins and supplements are suitable for you, as well as which ones may interfere with your current medications. Find a supplement to help with any ailment, including bone, energy, or sleep support. Their flagship store is in Port Credit, with other branches in Mississauga and Brampton.
Yoga Studios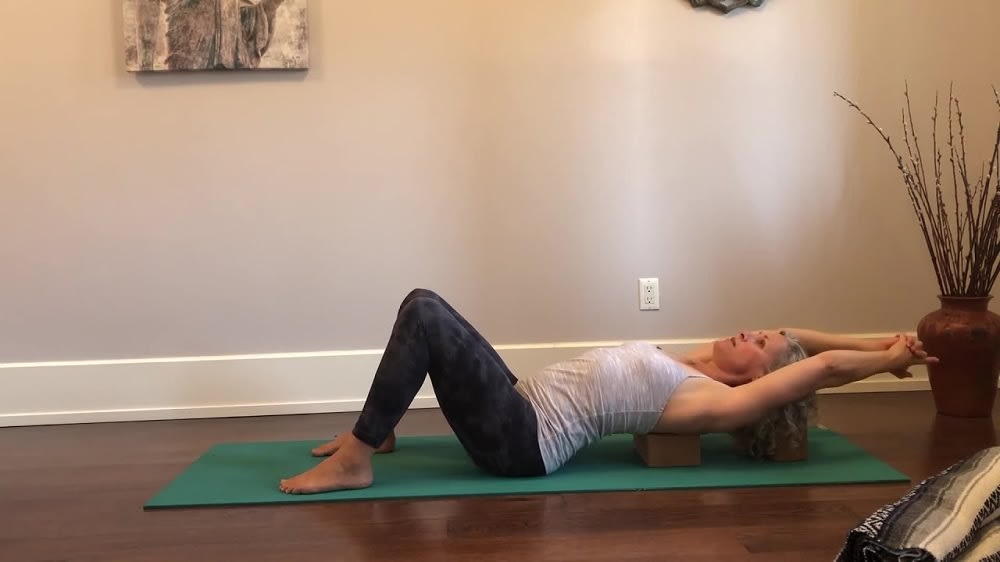 If you're in Lorne Park, Mississauga, or Port Credit and are looking for a friendly yoga teacher, look no further than Lenore Foster. A certified yoga teacher and somatics educator, Lenore is the founder of
Yoga With Lenore
. From her home studio, Lenore offers small group yoga classes and workshops. Both drop-in students and membership holders are welcome to her classes. Expect to progress through the session with emphasized mindfulness. This practice allows for increased focus on the body's movements, which can release tension, stress, and strain.
Yoga Seven
was established on the site of a previous yoga studio, where Yoga Seven founders Joanne Heancy and Ginty Burns met and built their friendship. They've since grown the Yoga Seven business on principles that they've named the "Seven F's;" foundation, flexibility, fitness, focus, fearlessness, friendship, and fun. When the COVID-19 pandemic began, Joanne and Ginty needed to change their location and business model – Yoga Seven now features a variety of classes live over Zoom.
Yoga Seven's fantastic yoga, barre, mat pilates, and aerial yoga classes have gained recognition and praise from Mississauga media. Their most recent achievement is the Mississauga News Reader's Choice Diamond Award for Best Yoga Studio.
If you're interested in moving to an area which supports the pursuit of a healthy lifestyle, it's never too early to browse for Mississauga real estate. Whether you're looking for a home on the Port Credit waterfront — or yearn for the selection of Oakville's luxury homes — there's a realtor with the right connections.
Kevin Larose
and his team have over 20 years' experience in Mississauga real estate and can find you the luxury home of your dreams.