Ranked one of the best places to live in Canada, Mississauga is a tranquil city with plenty of green spaces, access to a variety of restaurants and shopping options, and proximity to great schools. If you're lucky enough to own one of the houses in South Mississauga you're likely going to hold on to it for the foreseeable future. To maximize your enjoyment of your home, you may want to consider upgrading it with some of the new technology on the market. New technology can increase your security, streamline your meal prep, and increase your overall comfort. Here are some options to consider adding to your home:


If you want to deter intruders by having a well-lit front and back yard, consider the Ring Smart Lighting System. With this product, owners of houses in Mississauga can create a network of security lights that are motion-based. You can enhance the system with options like spotlights, pathway or step lights, and floodlights depending on your space and lighting needs. Powered by a battery, this lighting system is easy to install and can be controlled with Alexa voice commands or with the Ring app.
Video Doorbell
Want to always know who's at your front door before you open it? Then a video doorbell is a good upgrade option. With a video doorbell, you can both see and talk with a visitor before you unlock your door. Most video doorbells will also record footage of visitors approaching your door when you are away or can't answer the door. Compatible with Apple HomeKit, the Logitech Circle View Doorbell will be an excellent addition to your property.
Robot Vacuum Cleaner
Mississauga real estate professionals state their clients love their robot vacuum cleaners for the added convenience and peace of mind knowing their floors are always taken care of. Robot vacuum cleaners have come a long way in recent years, and one of the best on the market now is the Deebot D77. This three-dimensional model uses smart technology to navigate around obstacles and can automatically empty its own dustbin. You can even pre-set the bot to clean your floors while you're gone.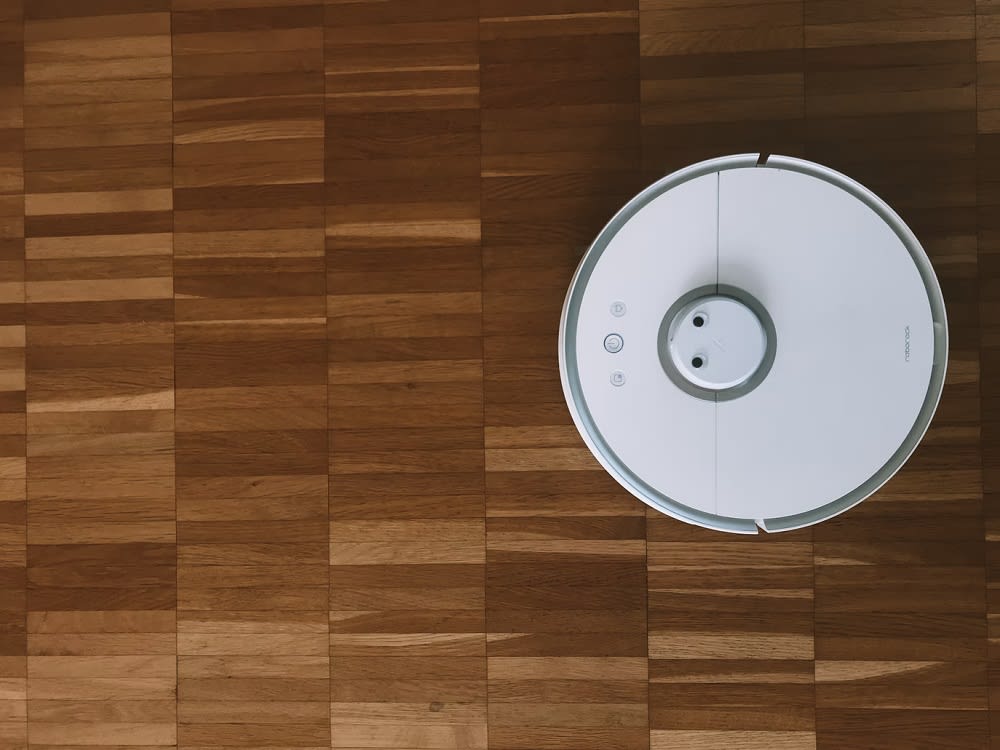 Smart Faucet
Tired of trying to turn on your faucet when your hands are covered in food, dirt, or other messy substances? Do you end up leaving your faucet on for longer than necessary, wasting water and money? Houses in Mississauga that have smart faucets are more functional and user-friendly than those without. In addition, a smart faucet can save you up to 15,000 gallons a year, enabling you to conserve water and lower your utility bills. Consider installing a smart faucet, like the U by Moen, in kitchens and bathrooms throughout your home.
Wireless Door/Window Sensors
Owners of houses in Mississauga can achieve peace of mind while they are sleeping, while kids are home alone, or while they are away by installing door and window sensors that alert them when any intruder activity is detected. You can also use these devices, such as the Z-Wave Plus by Ecolink, to monitor your doors remotely. This device will send texts and emails if an activity is detected and you can also use the remote features to make sure doors and windows are closed when you're not home.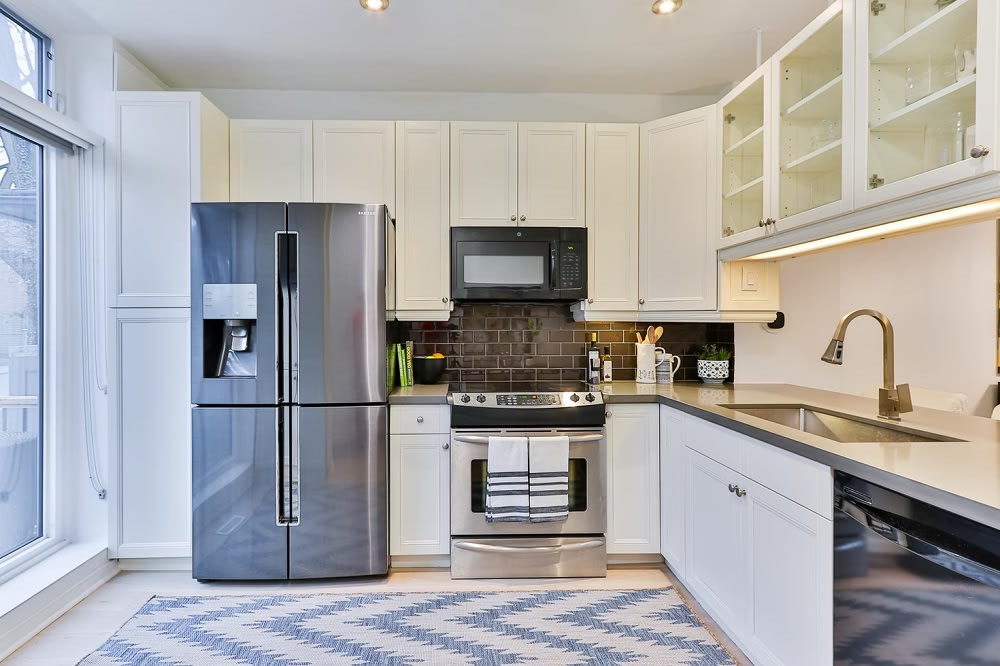 Smart Refrigerator
You may not think you need your fridge to be smart, but owners of houses in Mississauga who have one will likely disagree. Smart refrigerators like the LG ThinQ Refrigerator have Wi-Fi LED screens that allow you to view recipes or even watch television while you cook. Through the smart app, your fridge can monitor your supply of perishable foods, give you details about its energy consumption, and help you manage your grocery list.
Smart Pet Feeders
Love your furry friend and want to make sure he or she is getting the food needed even when you're away? The Surefeed Microchip Pet Feeder Connect features an opening that is available only to the pet with the corresponding microchip, which allows you to stop Fluffy from always stealing Milo's food. It also helps you ensure the correct animals stick to prescription diets and don't overeat. It can be programmed for up to 32 pets and includes one collar tag.
Owners of houses in Mississauga with allergies know how miserable some seasons can be and no one wants to damage their health by breathing in air that has poor quality. That's where this smart air purifier comes into play. With automatic reporting and the ability to heat and cool as needed to keep your home comfortable, you'll love this Dyson air purification system.
Smart Plug
You can't automate your home with smart devices unless you have a smart plug like the Eve Energy smart plug. These plugs control devices that are plugged into it, can set schedules, monitor energy usage, and help you be more energy conscious. This particular plug works with Bluetooth as well as HomePod Minis or Apple TV.
Nest Learning Thermostat
Everyone who owns houses in Mississauga can benefit from machine learning related to heating and cooling that is available to them when they invest in a Nest Learning Thermostat. You can easily use intelligent schedules that are based on how long it typically takes your home to heat up or cool down and you can control it even when you're not at home.
Interested in Mississauga Real Estate?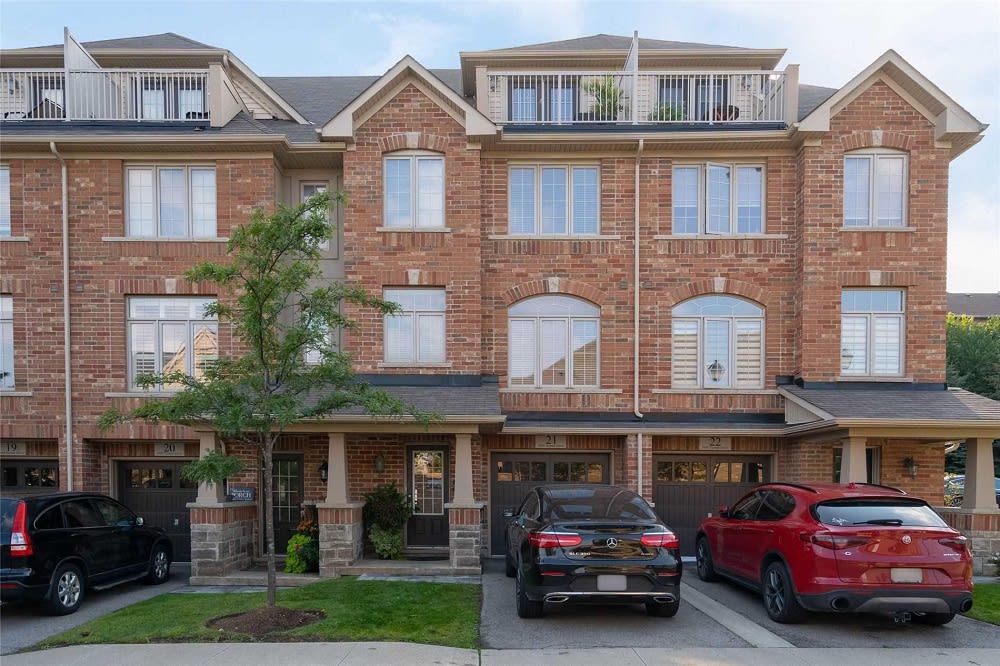 Incorporating one of these hi-tech gadgets in your home will help you enjoy it for years to come. However, if you're ready to trade up and want to begin looking for a new home that already has smart features, contact a trusted Mississauga real estate agent like those on The Larose team for expert guidance and assistance.