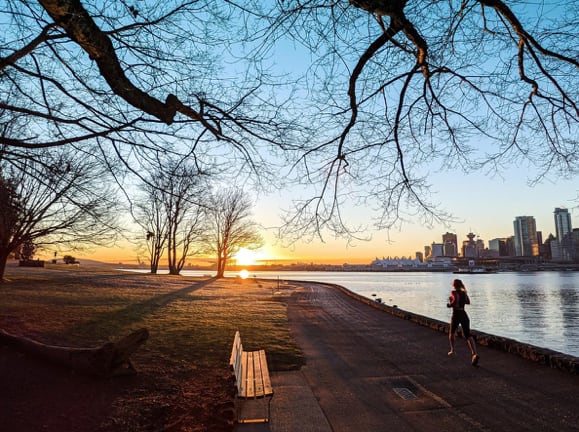 At the banks of Lake Ontario lies Mississauga, a fast-growing Canadian city known for its attractions, city parks, woodlands, eclectic eateries, and vibrant lakefront neighbourhoods. Selecting the right neighbourhood to settle in can be a tedious process when contemplating relocating to Mississauga. Let us help you resolve your worries and assess your options. We've compiled this guide of Mississauga neighbourhoods to help you find the perfect lakefront home that checks off all the boxes on your homebuyer wishlist.
Port Credit
Port Credit is one of Mississauga's most exciting neighbourhoods — and it's only getting better. This unique neighbourhood is the ultimate entertainment hub for music, festivals, and waterfront dining. Port Credit also has an array of new communities and outdoor activities enjoyable for both singles and families. Nestled at the mouth of Credit River and along Lake Ontario, Port Credit is home to several waterfront trails and lush green parks. One of the top parks in Port Credit and a local favourite for trails is JC Saddington Park. You can count on gorgeous lakefront views, spot the Toronto city skyline, and view the CN Tower from the scenic trails at JC Saddington Park. Commuting from Port Credit is a breeze, and the location is ideal for workers. Quick access to public transportation, highways, Union Station, and Pearson International Airport is a plus for commuters.
Lorne Park
Lorne Park, a quaint suburb of the Clarkson Village community, is a prime location for families to call home due to the many available parks, shops, excellent schools, restaurants, and homes known for their merit. Conveniently located near the QEW, Lorne Park locals flock to nearby Lakeshore and Port Credit to visit stores and restaurants. Residents can still enjoy several essential conveniences, like upscale corner stores and grocers. Throughout Lorne Park, an abundance of trails, parks, and waterfront areas are accessible for nature enthusiasts to experience. Another residential favourite outdoor space is Rattray Marsh Nature Sanctuary. This nature preserve within Jack Darling Memorial Park features boardwalks, walking trails, and birdlife.
Lakeview
This up-and-coming neighbourhood is ideal for those who enjoy a blend of the urban experience and seaside serenity within a contemporary neighbourhood. Located along the north shore of Lake Ontario, the ever-expanding Lakeview community offers residents peaceful bays, gourmet restaurants, sandy beaches, and plenty of shopping. A notable community landmark is the Dairy Cream, a beloved ice cream shop that's served locals quality ice cream, milkshakes, and splits since 1958. Outdoor enthusiasts can count on incredible views from the Lakefront Promenade — a stunning waterfront system connecting green areas and parks between Port Credit and Etobicoke. The promenade also extends to the Ontario Waterfront Trail, passing two marinas. Down the road from the promenade, beer lovers can find Stonehooker Brewing Company, a local brewery that prides itself on having great company, food, and of course, great beer.
The Larose Real Estate Team is prepared to help you find the perfect lakefront neighbourhood to call home. As experts on available real estate in the Greater Toronto Area, the Larose team has knowledge of a wide range of communities — from Port Credit real estate to New Toronto homes. Contact the Larose Real Estate Team to set up an appointment today.